Solving social issues through business.
We will create a richer future together with you.
Ricoh Leasing was established in 1976 as a company for supporting the sales of Ricoh products, such as copiers and printers. Since then, we have adapted to a society that is undergoing major changes, and have expanded our business domain as our customers and business partners grow, based on sales support leasing (vendor leasing).
As the environment surrounding society changes due to various technological innovations, the Group has set a medium- to long-term vision of "Become a Circulation-Creating Company" in its medium-term management plan from 2020."Become a Circulation-Creating Company" is based on the idea of our group's management philosophy, "We will be a bridge to an abundant future with our independent financial services", and it means creating a virtuous cycle of society as a whole, such as the environment, economy, goods, and the circulation of people.
Under a free business environment that is not bound by regulations, we will create new businesses that go beyond the boundaries of conventional leasing through partnerships based on the concept of ESG / SDGs, improve corporate value, and create a sustainable society. We will work together with you to achieve this.
In addition, we will contribute to the realization of a sustainable sound material-cycle society, aiming to be a corporate group that will serve as a bridge to the future, and will work on management in which the "individuality" of each employee stands out.
We look forward to your continued support and patronage.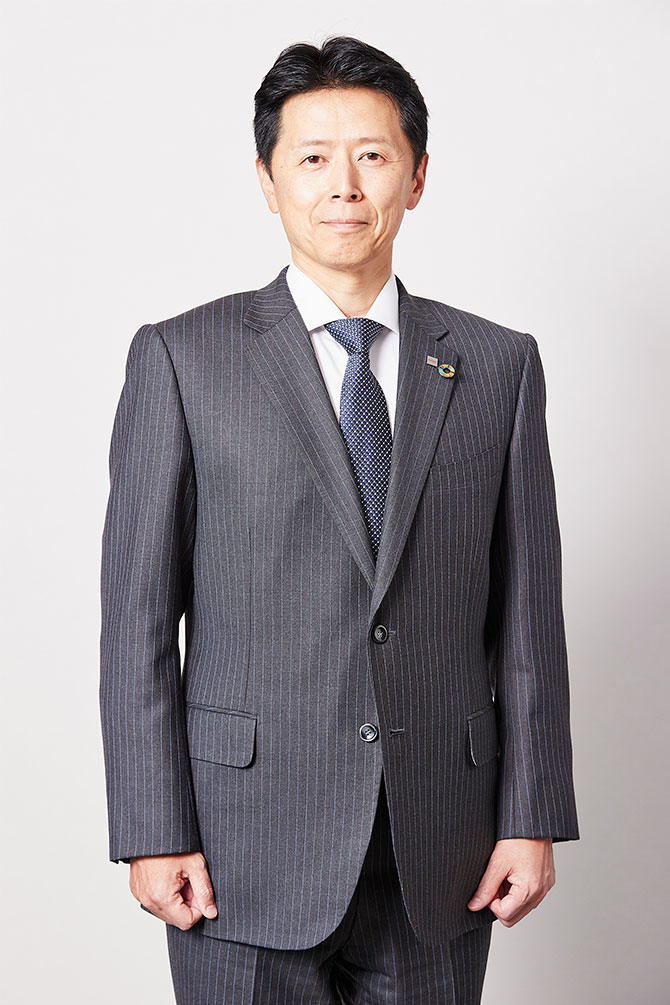 Representative Director, President and Chief Executive Officer Tokuharu Nakamura